Providing Advanced Eye Care, LASIK, Cataract Surgery, Premium IOLs, and Cosmetic Procedures in Dallas TX.
Drs. Fagadau, Swanson, and Mirza offer comprehensive diagnosis and treatment options for all eye conditions. Call us today at 214-987-2020.
For more information, Click the service boxes below
Laser Cataract Surgery
Laser Guided Cataract Surgery brings a new level of customization to cataract surgery. Our surgeons use the most advanced laser technology and their years of experience to tailor each procedure to your needs.
All Laser / Bladeless LASIK
Our Ophthalmologists use the latest laser technology which is extremely personalized and precise for each patients vision.
Premium IOLs
Intraocular lenses can potentially allow us to correct vision in such a way as to allow clear, sharp vision at all distances, reducing or eliminating the need for glasses or contact lenses.
Contact Lens Service
In addition to specialty lens services, we offer new technology to manage myopic control.
Comprehensive Eye Exams
Periodic medical eye and vision exams are an important part of preventive health care. We offer a complete range of eye care services for all ages including contact lens fittings.
Glaucoma and Diabetic Eye Care
Our board-certified ophthalmologists provide highly effective glaucoma treatment and diabetic care while utilizing advanced technology to monitor and treat glaucoma patients.
ABOUT ME
---
Warren R. (Chip) Fagadau, M.D.
---
Working in private practice in Dallas since 1983, Dr. Fagadau has published articles in referenced ophthalmic journals, has lectured on clinical issues and has been invited for visiting professorships. He has served on the American Academy of Ophthalmology Board of Councilors and as a consultant on the Alcon Surgical Advisory Board. He is a clinical assistant professor at the University of Texas Southwestern Medical School.
---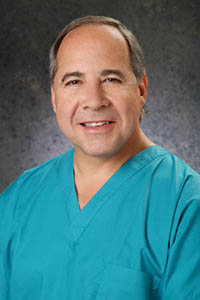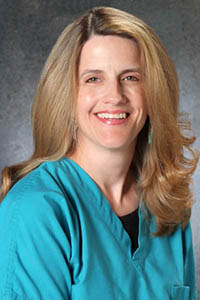 ABOUT ME
---
Susan L. Swanson, M.D.
---
Dr. Swanson has worked in private practice in the Dallas metroplex since 1992. She is involved in the American Academy of Ophthalmology, the Dallas County Medical Society, Texas Medical Association, and Dallas Academy of Ophthalmology. She frequently speaks to the diabetic, Spirit of Women, and H2U groups at the Medical Center of Plano. She also speaks to the nurses of various school districts in the Dallas metroplex on children's diseases in ophthalmology. She enjoys taking care of adults as well as children above the age of 4.
---
ABOUT ME
---
Sarah Mirza, M.D.
---
Dr. Mirza is a board-certified ophthalmologist who is originally from Cleveland, Ohio, where she attended Case Western Reserve University on a full scholarship, earning a bachelors degree in Biology and Sociology. She then attended medical school at The Ohio State University College of Medicine, earning a combined M.D and M.P.H. degree, with a specialization in Clinical Investigation.
---