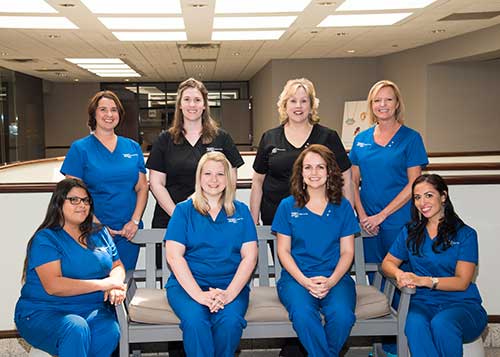 We have a team of Certified Technicians ready to help you learn about cataract surgery and LASIK vision correction.
Cataract Surgery: We use the latest in Premium Lens Implant technology to provide you with whatever options are best for you.
Our patients now have the opportunity to see better at distance, near and intermediate ranges after cataract surgery.
Our surgery team and doctors will help you to choose the lens that best fits your lifestyle.
We do our cataract surgeries at Park Central Surgical Center because:
 They provide first-class service to our patients in a safe and comfortable environment
They have top of the line, cutting-edge surgical equipment
 They are fully licensed by the state of Texas and are Medicare certified
 They are accredited by AAAHC
 They have 6 state of the art surgical suites
 The nurses are ACLS and PALS certified
 They consistently get outstanding reviews from patient surveys
LASIK:
Call our office to schedule a free screening to find out if you are a good candidate for LASIK. Our doctors use only the latest bladeless technology to provide each patient with custom laser vision correction to achieve the very best vision possible.
We want to do everything possible to give you great Vision. For Life.