Please use the following steps to complete your patient registration on our patient portal prior to your visit. After reviewing the instructions below,
Directions for completing Patient Registration
Select "First Time Patient Portal Access" and Continue. 
DO NOT CLICK "REGISTER NEW PATIENT"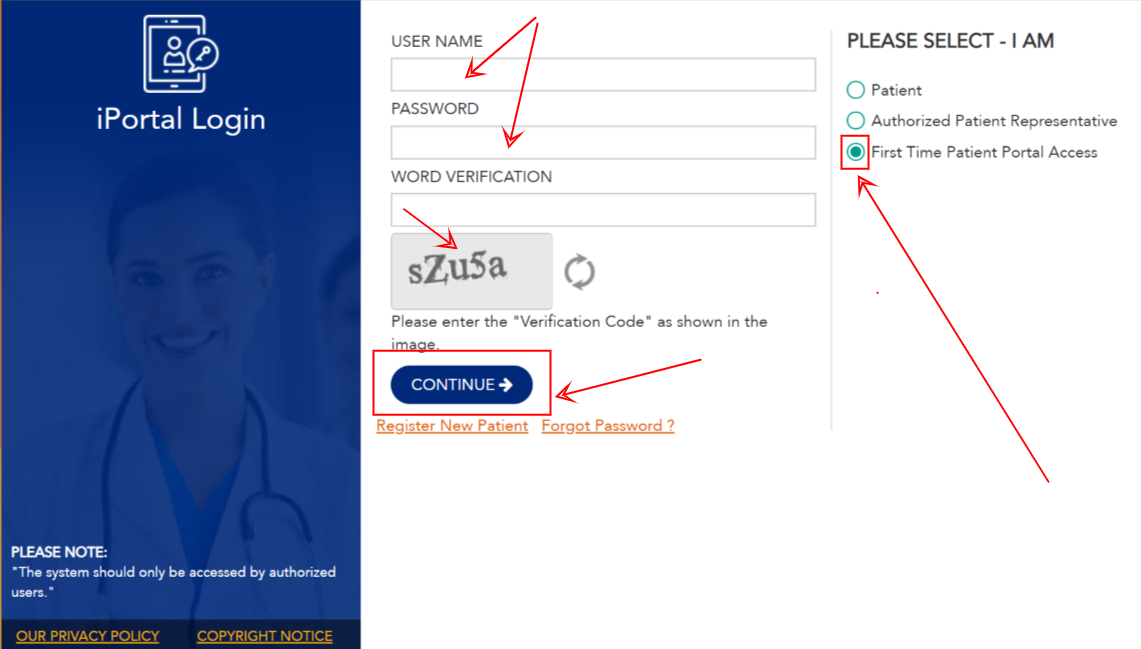 Create a user name and password ( don't forget to enter the Word Verification )
Enter your Name, Date of Birth, Gender, Zip Code, and the TEMPORARY ACCESS KEY provided to you by our office.
Follow the easy step-by-step instructions to complete your account set up.
Once your information is saved, you can log in and view your account at any time.
Click on the DEMOGRAPHICS icon and complete each field.
Continue with the GUARANTOR/FAMILY & INSURANCE tab
Click on to the MEDICAL tab located on the left. Complete the following tabs:
Click on to the FORMS tab
Select CONSENTS (not Signed Consents) to electronically sign the following office polices.
Acknowledgement of office policies
Communication of health information/HIPAA
Then complete Eye Questionnaire and save